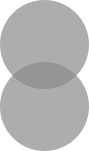 Hello.  MayDae has had an extremely busy weekend, so please give us grace and mercy as we take a break from Etsy Picks this week.  We will resume regular posting tomorrow, and of course be back next Monday with more Etsy Picks!
Here's a sneak peek of next week's theme:
(Vintage crayons from Vintage Bella)
See you tomorrow darlings!