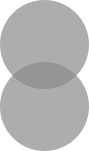 It's time for another week of Etsy Picks!  Today, I have 7 amazing items from 7 equally amazing shops and it just might be one of my favorite Etsy Picks collections thus far.  Enjoy the loveliness of Neon Tribal – Etsy style:
1.  The print of this Kaleidoscope dress is breathtaking.  (from Venus Over Water)
2.  I can't believe this geometric necklace is made from polymer clay!  So cute.  (from A Quiet Curiosity)
3.  This bright neon pillow would just make me happy everyday.  (from Pink Pianos)
4.  Have you ever seen a more beautiful print?  I'm enamoured of this Moroccan tribal rug.  (from Bring Your Own Sunshine)
5.  You would certainly make a big statement in this awesome neon leather necklace.  (from Boo and Boo Factory)
6.  I love the color combination on this sweet vintage cardigan.  (from Winston Vintage)
7.  I kinda need this hand painted t-shirt right away.  I would live in it.  (from DDSLL Girls)
Be sure to check out all of these amazing Etsy shops for more lovelies!  Happy shopping friends!