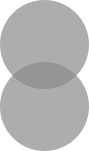 Monday!  You have come upon us very quickly again, and man oh man do we love this post today!  I mean, we love our Etsy Picks every Monday, but this one is completely tasty!  I'm thinking the team of MayDae needs to host a "hair pretty" creating night, preceded, all the while, and followed by drinking lots of coffee.  FUN.
The thing that I love about these pretties is, how special they would make any mundane day.  What if you went grocery shopping, to the bank, or to the post office with a giant bow atop your head?  We think that it would make your day feel exciting!  We think we should do it!  We'll vow that we will all make or buy a "hair pretty" and adorn our heads during an everyday, boring activity this week.  Are you in?  Which of these would you choose to wear, and what would you be doing while wearing it?
May's Etsy Picks: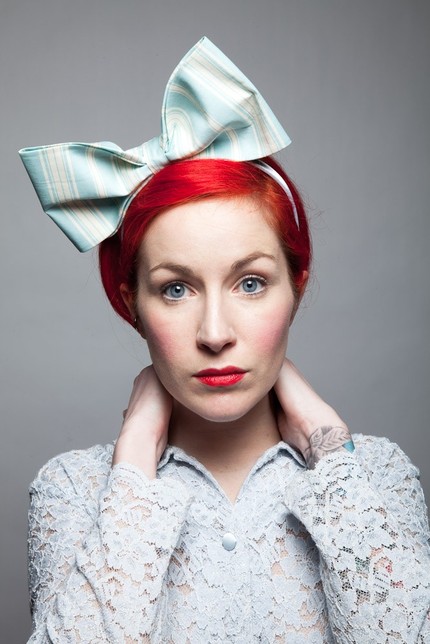 This hair color is yum yum.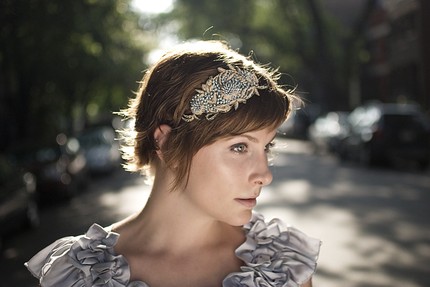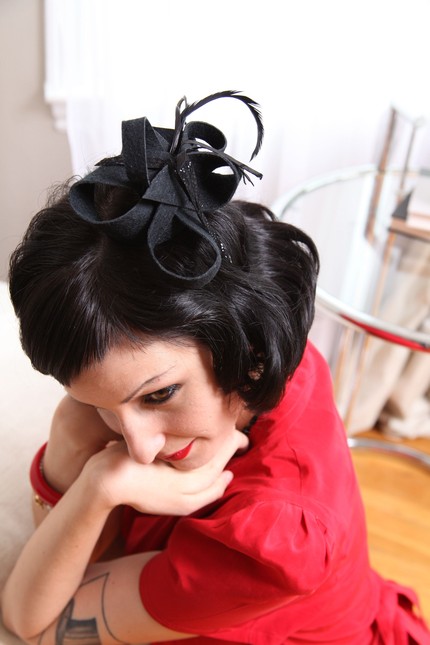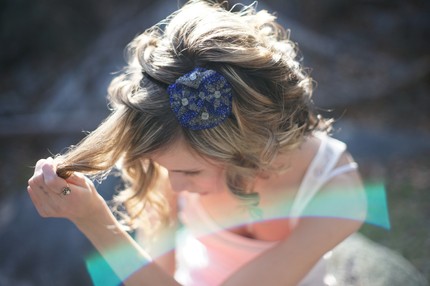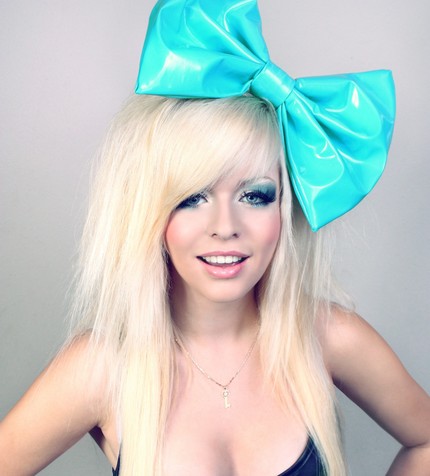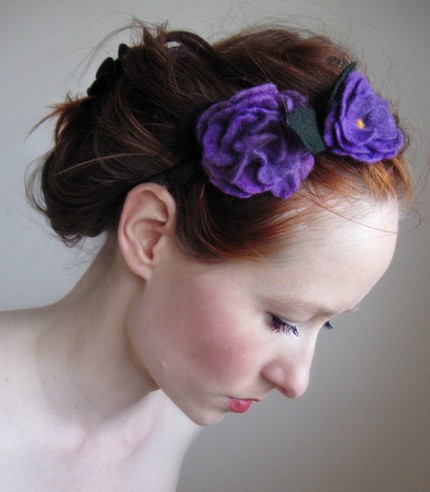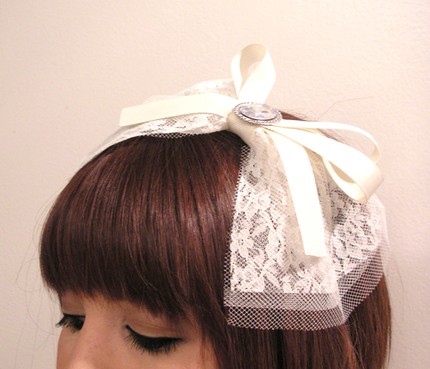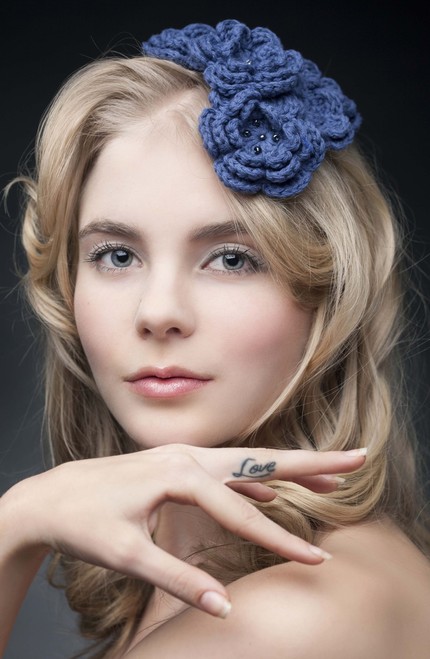 Gorgeous photo and tattoo.  *Love*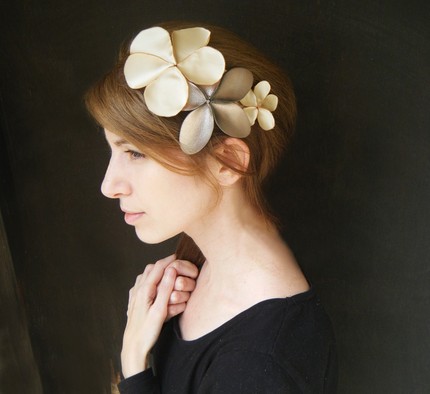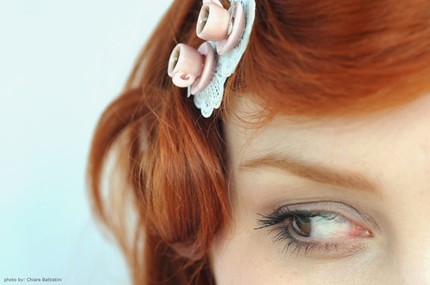 How completely cute is this?
(Giant bow Aliceband by Chatham Girl, taupe headband by Heart Felt by Aviva, felt fascinator by J B Millinery, glass beaded applique headband from The Virgin Vintage, huge blue bow from Starry Eyed Bowtique, purple felt flower necklace from Crafts 2 Cherish, lace and tulle bow by Chastina, blue crochet flower fascinator by Love Charlie, leather flower fascinator from Schicki Mickis, tea cup pin by Le Chou Chou)
Dae's Etsy Picks: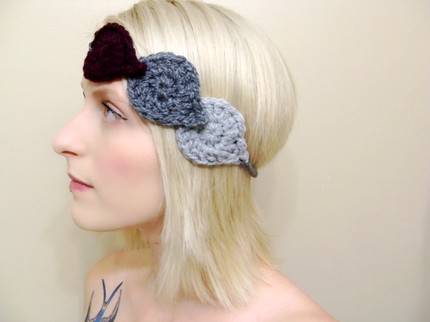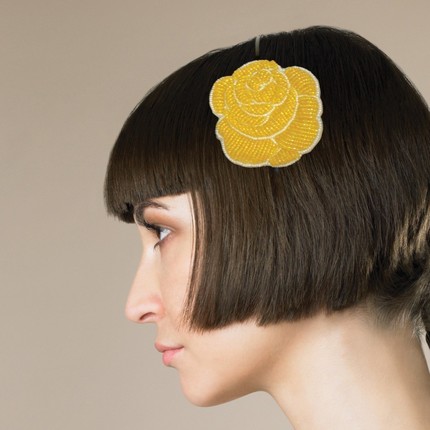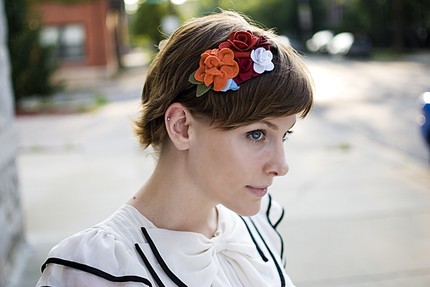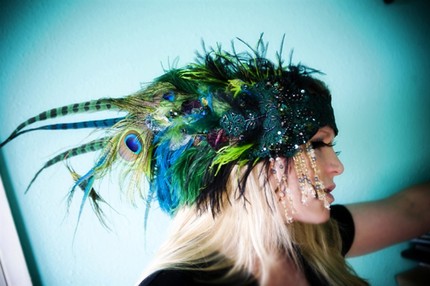 Fantastic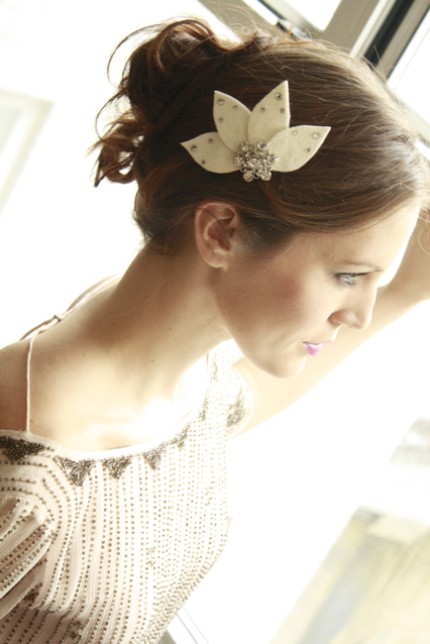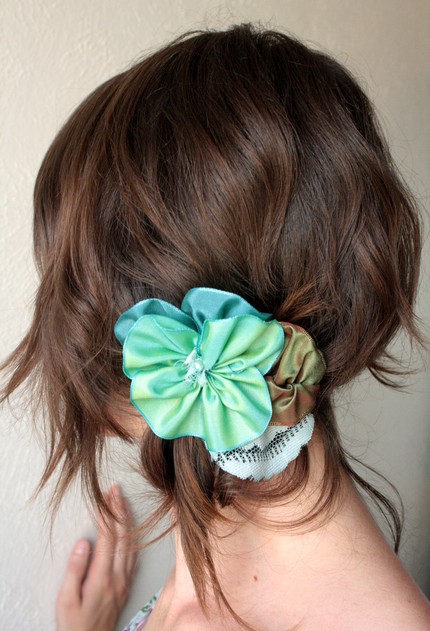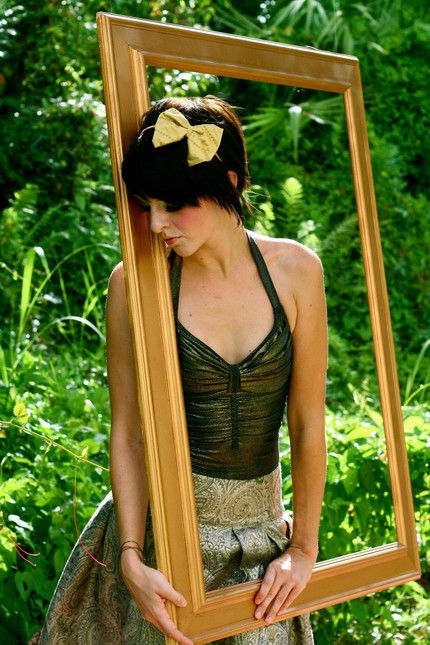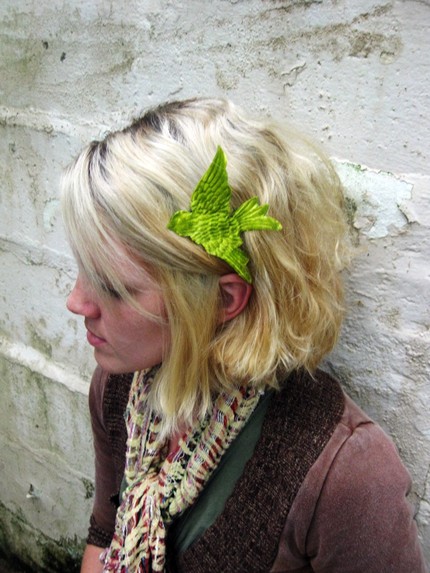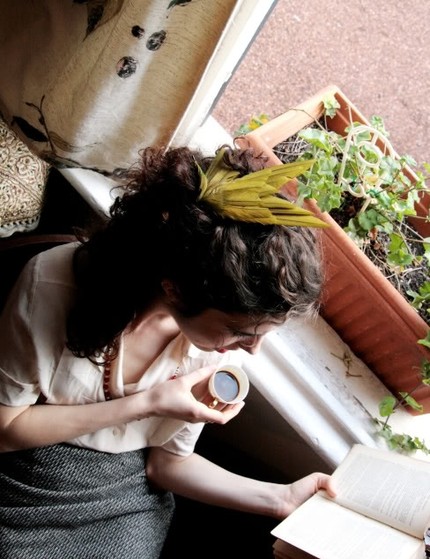 I wish this was me right now.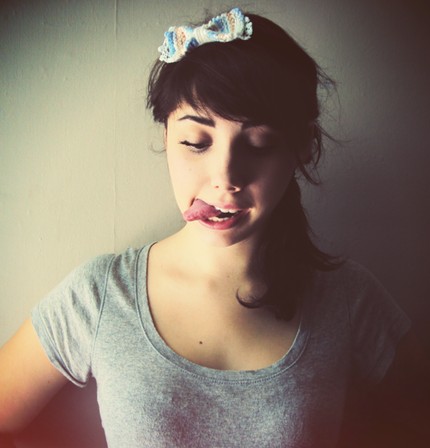 (Grey leafy halo from Dollface DeVille, Yellow beaded flower by Live In Style, Floral bouquet by Heart Felt by Aviva, Bead and feather headpiece from Liason, Bridal comb by Lily Lady Blue, Aqua pansy from Irisi, Golden afternoon bow from Love & Penguins, Lori bird by Lil Birdie Blues, Bird on wire by Ginny and Jude, Knitted bow from Honey Pie Headbands)