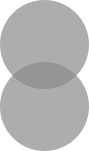 Happy Monday!  It's time for another week of Etsy Picks!  I love shopping for clothes, but I also love looking for my kiddos, and Etsy always has a sea of vintage and handmade clothing to salivate over.  Dresses are a particular favorite of mine, and I really try to dress up as much as possible.  I don't think you need a reason to wear a dress – any ol' time will do!  Enjoy a few of my favorite dresses (for big girls and little) from Etsy: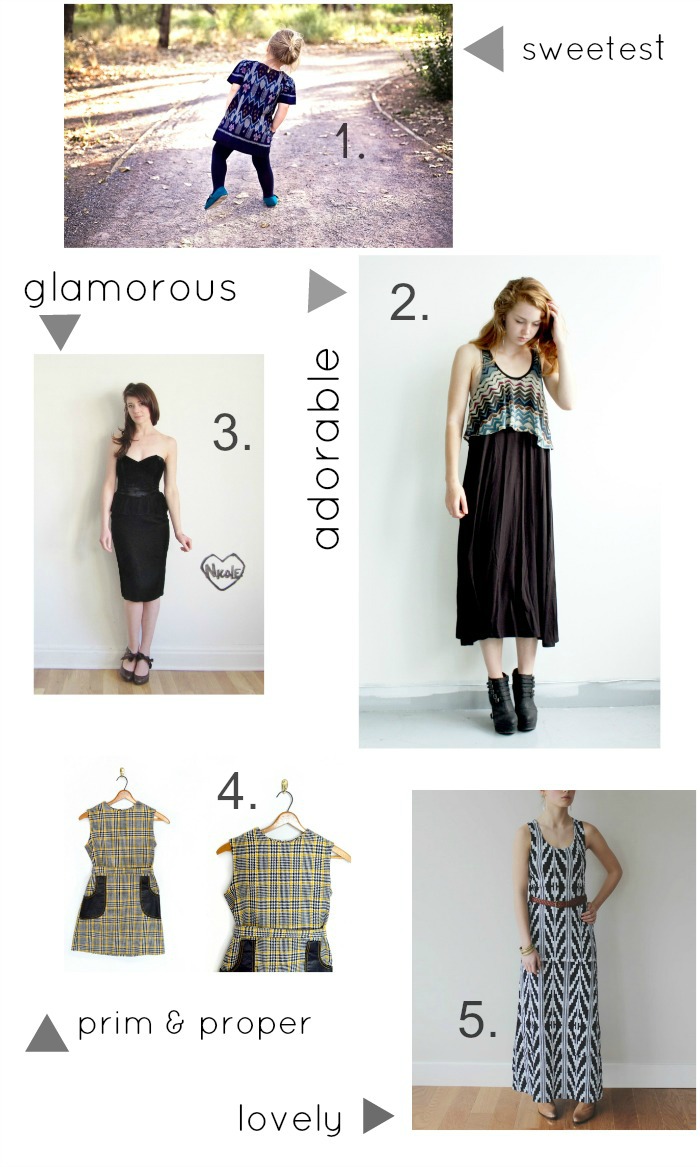 1.  This little handmade printed dress is oh-so-sweet!  Gemma would love it!  (from Harriet's Haberdashery)
2.  Eee gad.  This might be the perfect dress.  Black, print, long, tank.  I love it all.  (from Norwegian Wood)
3.  I have a thing for peplum dresses, and this one is extra lovely in black velvet.  (from Dotto)
4.  The cutest little vintage plaid dress with large pockets.  Guini might need this one for when she's a little bigger.  (from Minxouri Vintage)
5.  This racer back maxi dress is already beautiful, but the fact that it is *handprinted* makes it even more spectacular.  (from Thief and Bandit)
You'll want to check out all of these amazing Etsy shops for more lovelies!  Happy shopping friends!