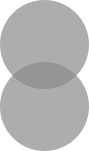 Happy Monday friendsies!  We're getting into the swing of the week with some coveted goodies from Etsy.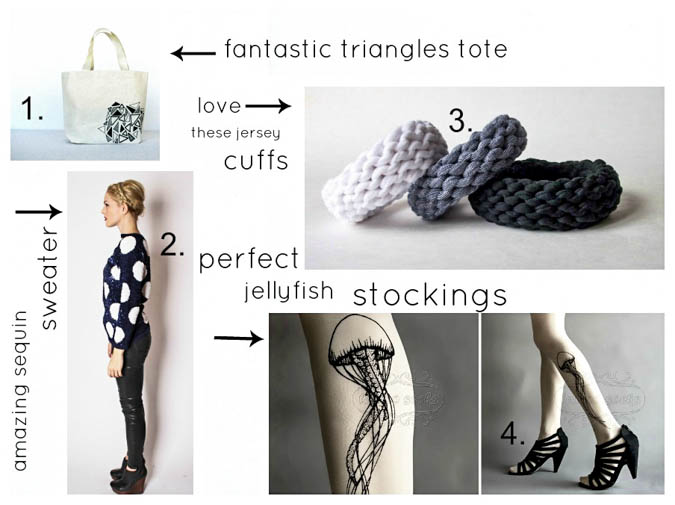 1.  Triangles hand-painted canvas tote  (from Revell House)
2.  Navy and white sequin sweater with polka dots (from Aiseirigh Vintage)
3.  Jersey t-shirt cuffs (from Zuus Textile)
4.  Jellyfish stockings in white (from Tattoo Socks)
5.  Vintage plastic polka dot wedges (from Reverie Vintage LA)
6.  Black silver dipped geo ring (from A Merry Mishap)
7.  Dot and stripe printed cardigan (from Needs Good Home)
8.  Long abstract lines leggings (from Nicole Lebreux)
9.  Geometric hand-painted travel mug (from sew Zinski)
Aren't all of these items simply amazing?!  You should definitely check out their shops for more must-haves, and let us know your favorites in the comments.
Hope you all enjoyed Etsy Picks this week – happy shopping loves!