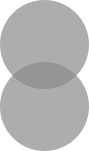 After reading a beautiful post on Design*Sponge in February, we watched the movie Bright Star.  Bright Star tells the story of John Keats and Fanny Brawne in a most magical, beautiful way.  It is a simple love story, yet makes you feel that it has taken place inside a fairy tale; not one with a happily ever after, but with a sense of eternity nonetheless.  Spring days are filled with tea and biscuits, reading and discussing poetry in beautiful parlors, and wafting through fields of bluebells with overcoming feelings of being in love.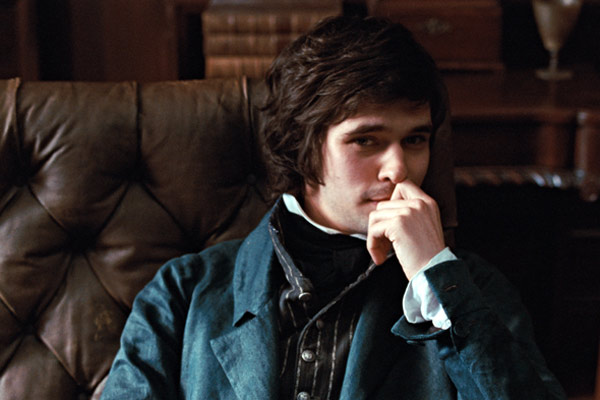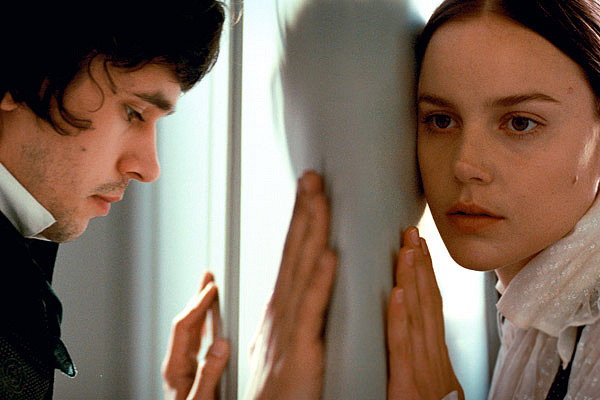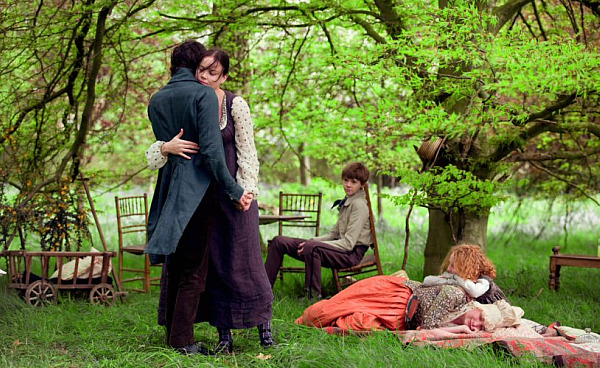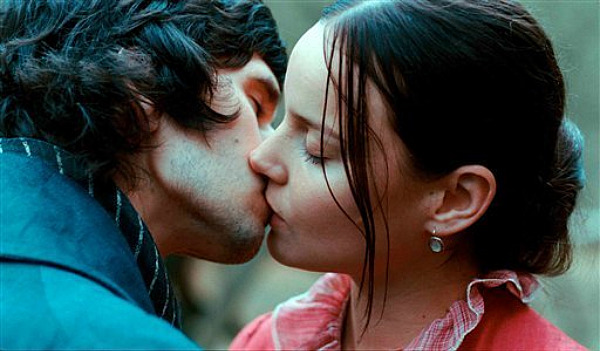 We have been in perpetual bliss since watching this film, so please enjoy this week's Etsy.com picks inspired by Bright Star.
May's Etsy picks: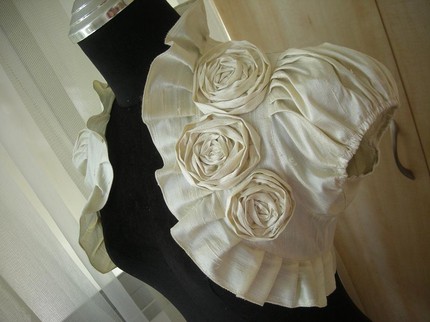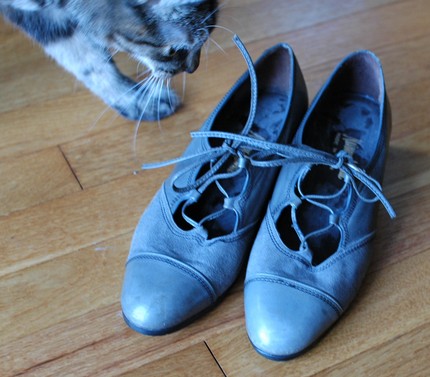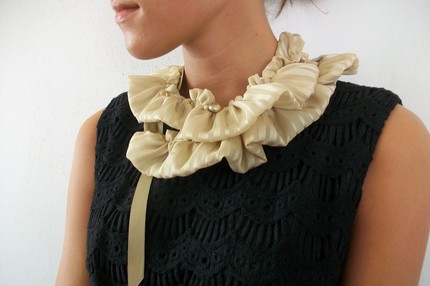 Amazing ruffle neck piece.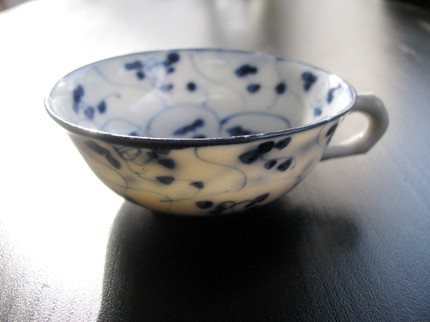 Tea.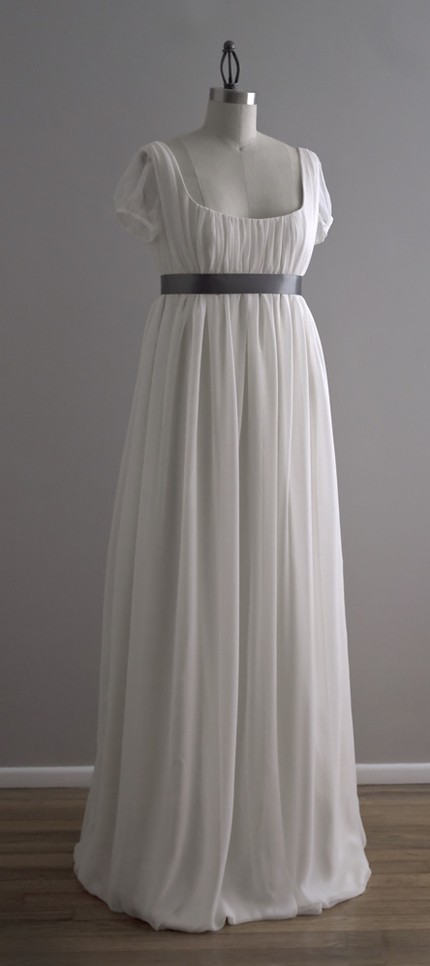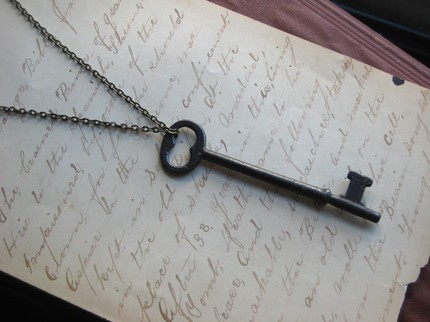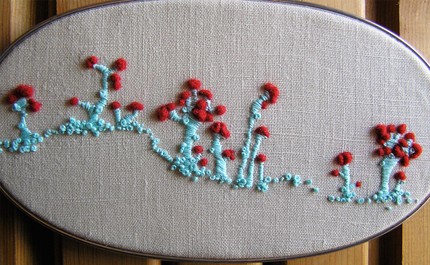 Fanny does some amazing embroidery in the film.  The colors and feel of this piece remind me of her.
(bolero by Mary and Angelika, lace up wedges from Beenie 2847,  ruffled collar by Elizabeth Wren, teacup from Jill Hannah, gown by Threadhead, key necklace by In God's Hands, embroidery by Deliverables)
Dae's Etsy picks: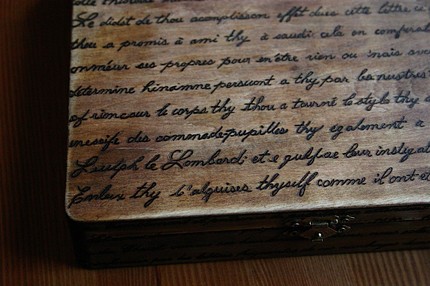 This box is just calling out for love letters to hold for all eternity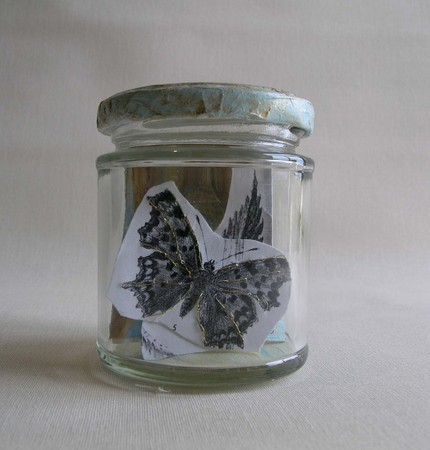 I have never really been a butterfly person but after seeing Bright Star, the butterfly scene is most enchanting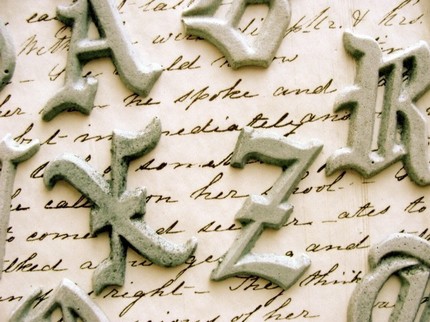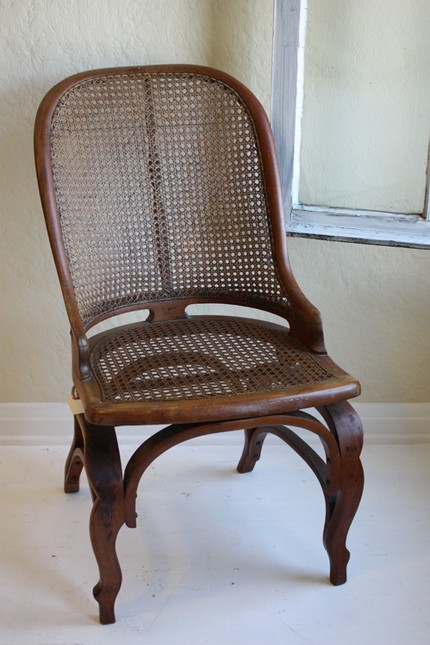 John Keats would totally sit in this gorgeous chair to write his love letters to Fanny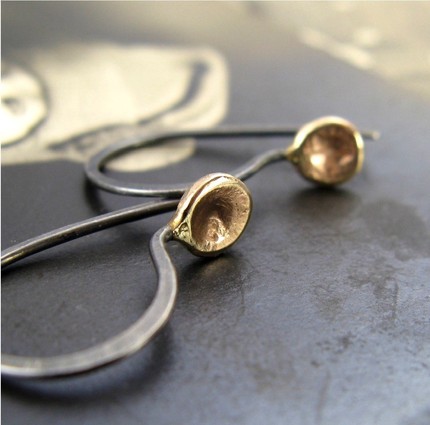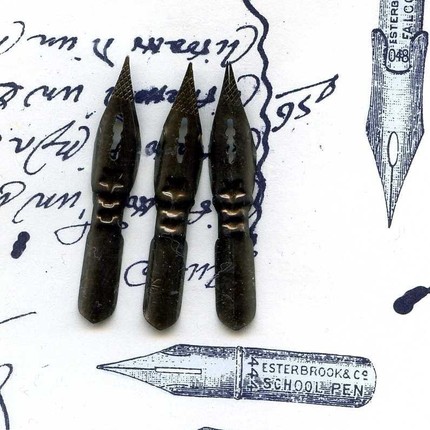 (Ruffle neck shirt by Sandmaiden, Love letter box by Sixth & Elm, The Littlest Butterfly from Whitney's Art, Monograms from Regina's Studio, Wicker chair from Topsy Design, Disc earrings by Bloom Studios, Pen nibs from Cool Vintage)