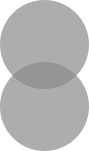 A few weeks ago one of our nieces turned 4 and our very talented sister-in-law, Jovan, threw her the party of parties.  Averi, our niece, LOVES Tangled – what little girl doesn't?  What person doesn't is probably a better question – I thoroughly enjoyed the movie myself.
Jovan decided to do a sort of 'carnival' feel where there were different stations for the kids to hang out at.  There was a photo booth with a killer backdrop painted by our dad and props by our sister, a game room which I was in charge of and will explain shortly, and she turned her bed into the boat with hanging lanterns from the ceiling for storytime.  It was seriously magical.
When Jovan asked me to help with the game, we discussed making a game that we had seen around Pinterest where kids would pin a frying pan to Flynn Rider's face.  I commented that I wasn't really sure where the frying pan was technically "supposed" to go on his face and since a running joke through the movie was that the "Wanted" posters of him never got his nose right, we decided to go that direction…FUN!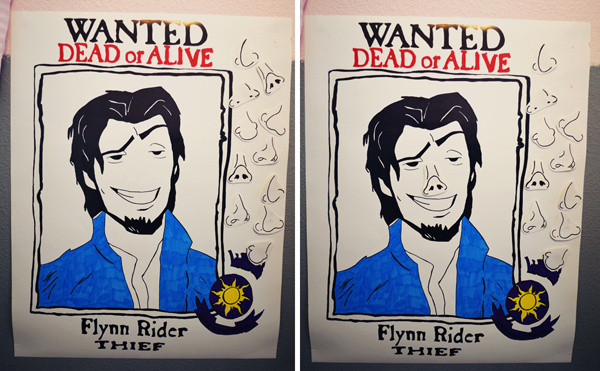 I may or may not have gone a little overboard and I actually drew and colored the whole poster but you could very easily get it printed somewhere.  Then I just found some funny nose shapes online and also drew those on poster board and we attached them with white ticky-tack so they wouldn't leave blue residue on the poster and we could use them over and over.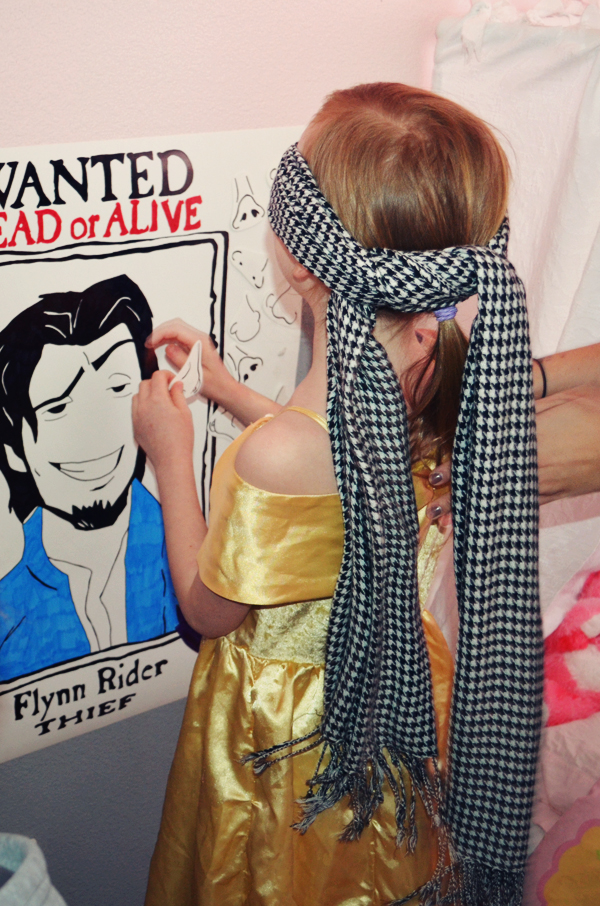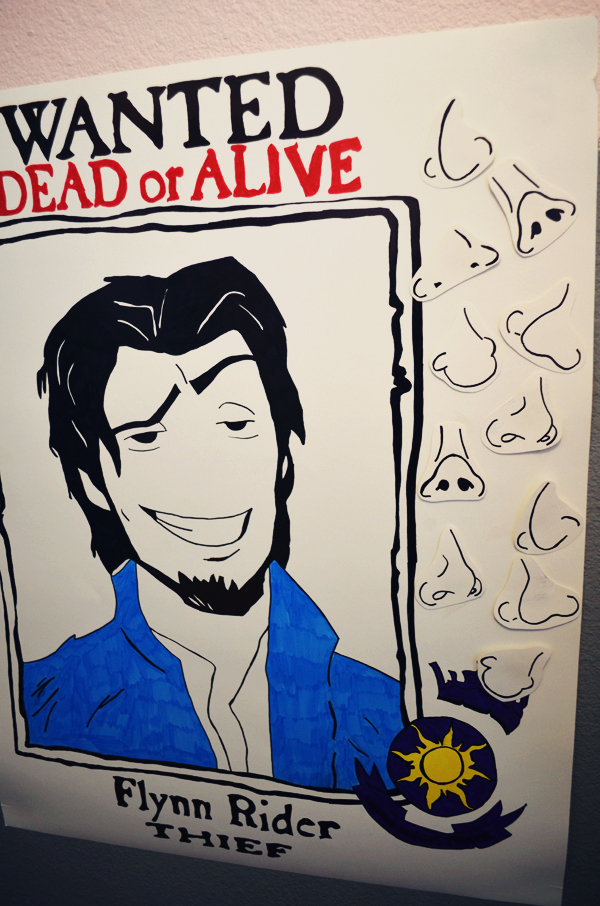 I think it turned out really cute…and I kind of wish I could hang it up in my house, but that would be weird.  …right?