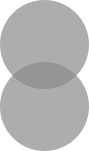 Thanksgiving is SO close, and unfortunately, it's usually a holiday that gets overlooked when it comes to crafts and decor.  I usually end up getting out the Christmas decorations and skipping right over Thanksgiving.  Maybe this year I can find the time to make one or two of these adorable Thanksgiving DIYs (and they are all quick and easy!)?
1.  Definitely need to make this cute pumpkin pie mat.
2.  I adore these needle-felted acorns.
3.  How cute is this turkey leg name card?
4.  Mason jar drinks with a little hemp – perfect.
5.  I don't think these doily pumpkins could be any more sweet.
6.  I love these simple pine cone place card holders.
7.  Every Thanksgiving napkin needs a sprig of plastered rosemary.
8.  Haystack name cards (just like the pilgrims had).  Love.
9.  I'm pretty much enamoured with these yarn napkins.
See?  Easy, simple, and quick!