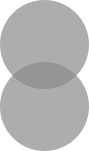 Who loves cold brew as much as I do?  The weather is unbearably hot this week and I just can't bring myself to drink hot coffee, so I've been cold brewin' it up around here, and it's been utter bliss.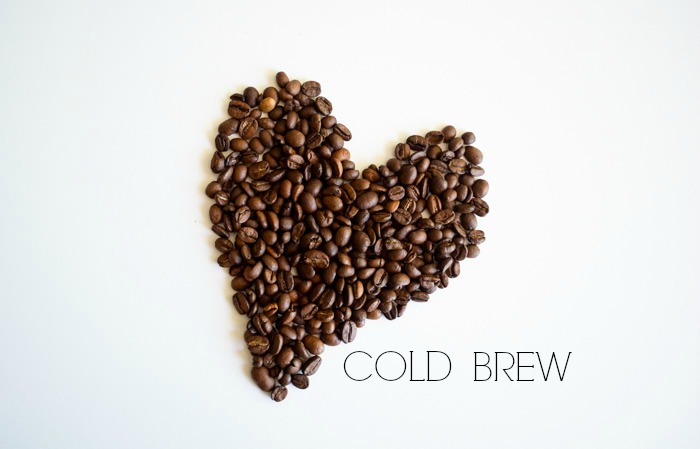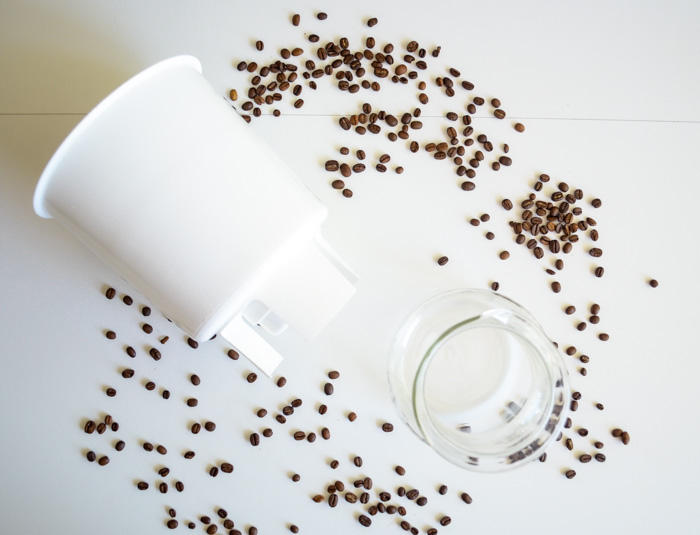 I bought this vintage Toddy Coffee Maker a couple years ago at an estate sale for $6.  They still make them and sell them and the current version has pretty much the same look as my vintage one does.  It comes with the white brewing container, the glass decanter with a lid, filters, and the rubber stopper.  You don't HAVE to have one of these to make cold brew, but it is totally handy and comes with everything you need – just add coffee and water.
Now, you may be asking, why can't I just brew hot coffee and put it over ice?  And of course, you can definitely do just that, but cold brewing is so much more than just the temperature of the drink.  There are specific oils that get released in the coffee bean when using typical hot water methods and those oils create the acidic "bite" that often gets associated with the taste of coffee.  Cold brewed coffee doesn't have that – it is so smooth, dark, and delicious.  You can read more about the scientific process of cold brew here if you are one of those sciencey-people.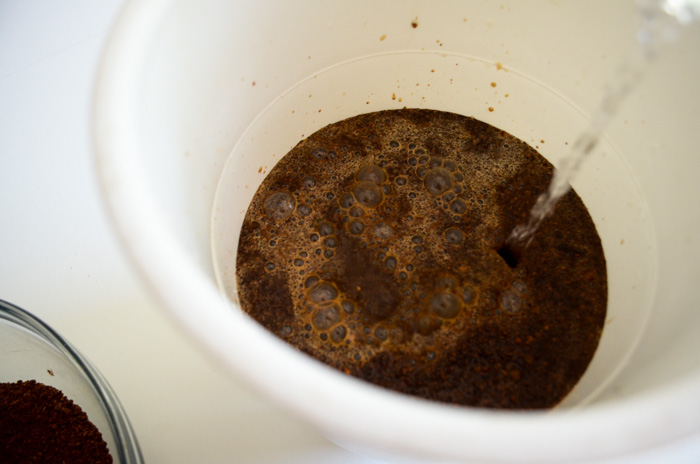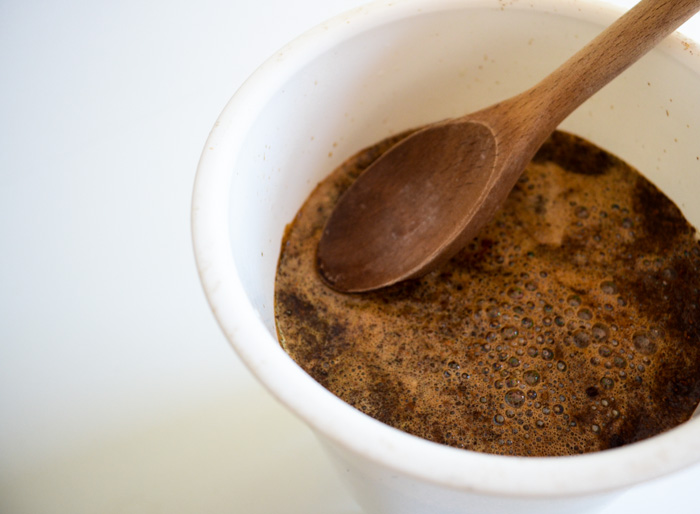 Here's how I make it:
12 oz of coarsely ground coffee (make sure that your coffee is fresh and also freshly ground if possible – we're going for the best, most yummy flavor that we can get)
7 cups of cold water
Place the rubber stopper *securely* in the bottom of the brewing container and then place the filter in the bottom as well.
Pour 1 cup of water in first, then half of your coffee.  Slowly add 3 cups of water in a circular motion and then wait 5 minutes before adding the last 3 cups of water.  Do NOT stir because that can result in a clogged filter.  Take a wooden spoon and gently press down on the top of the grounds to make sure that they are all wet.  And….that's it!  Now you wait for 12-18 hours.  I usually make mine in the afternoon and leave it out on the counter for the first few hours and then put it in the fridge before I go to bed.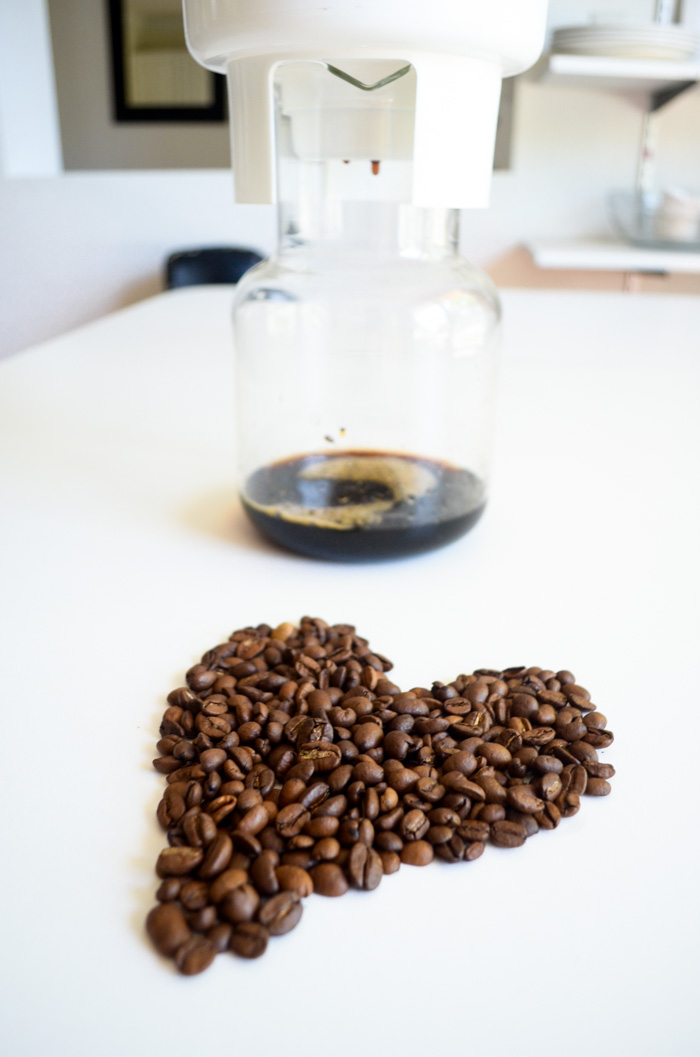 The next morning (or after the time is up), you just pull the plug and watch it slowly drip out into the decanter.  Yummmmm.  My mouth is watering just thinking about it.  This method makes a coffee concentrate – meaning, that you would not want to try drinking this on it's own.  I promise that it is the strongest, blackest coffee that you have ever tasted, and if you decide to taste a little sip of the concentrate on it's own, you will be quite stunned.  Tristan and I both were.  Because of the strength, you will have to add water and/or milk of your course and ice to the concentrate.  I pour the coffee concentrate over ice (about 1/3 of my glass full), and then add some cold water and homemade (paleo) vanilla almond milk to it.  I also add raw honey sometimes as well to sweeten it up a bit.  I would start out with less concentrate and add more to find the strength that you like.
Guys, this coffee is miraculous.  Smooth, strong, bold – everything that a good cup of coffee should be.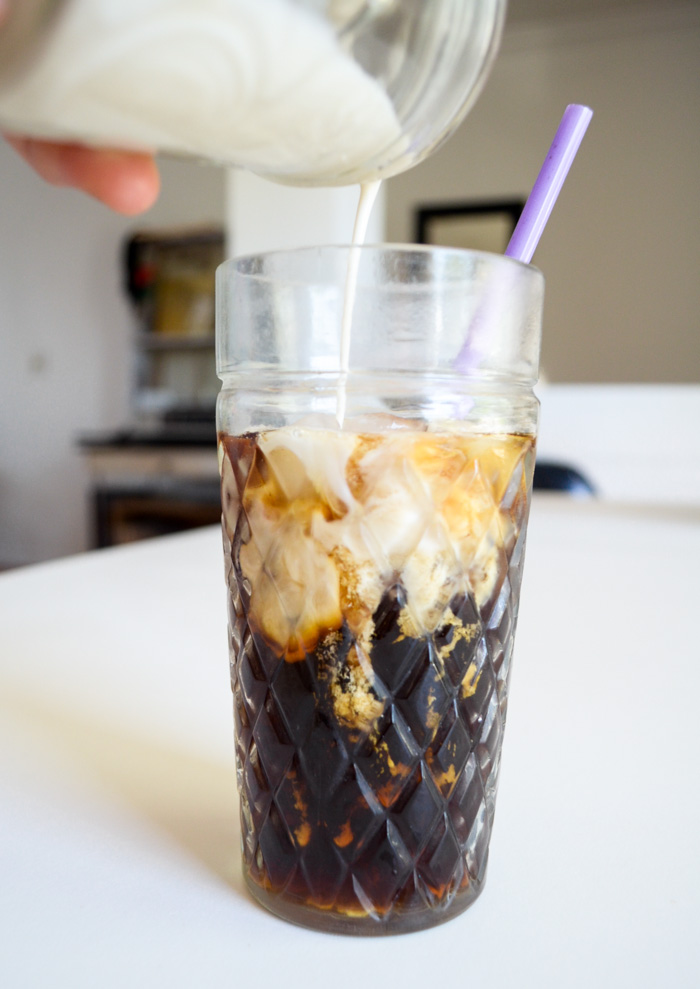 Have you ever made your own cold brew?  What are your favorite things to add to yours?