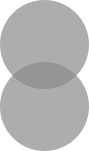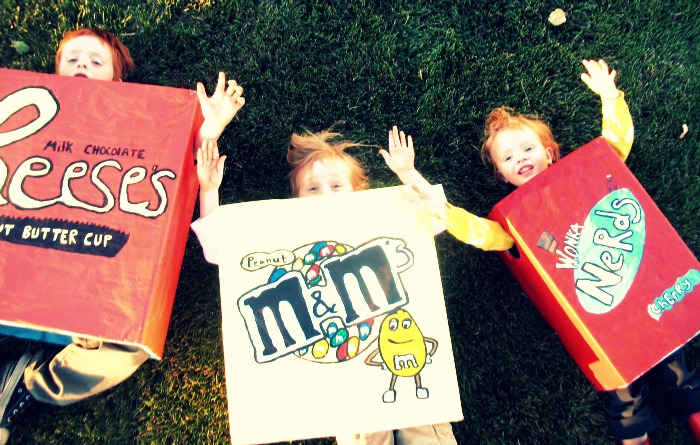 I am finally getting my Halloween photos posted, and I apologize for being so late:)  This year I had originally decided to make my kids some robot costumes using cardboard boxes and silver spray paint, but as I began working on them, they started looking like something else…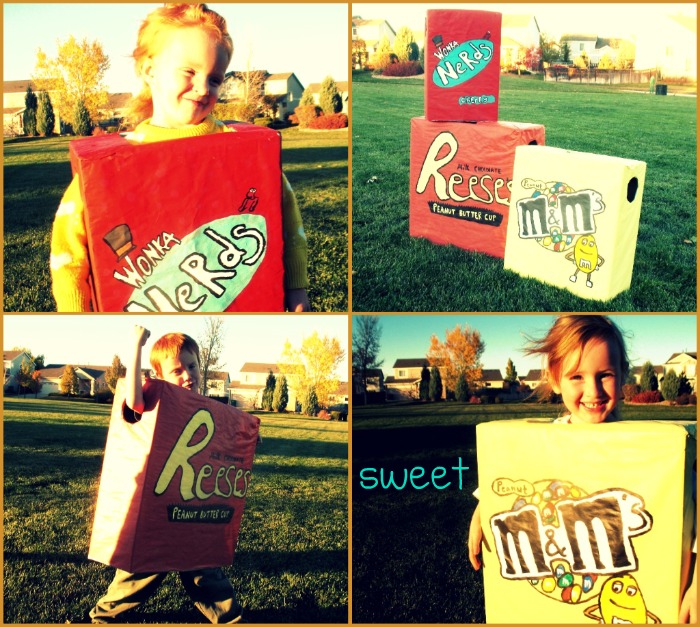 CANDY!  I am really really happy with the way their costumes turned out, even though they are far from perfect.  I hand painted them myself, and it would have been nice to be able to spend a few days on them, but unfortunately my procrastination reared it's ugly head and I only began them the night before Halloween.  I know, yikes.  It worked out well though, because sometimes inspiration hits in the final hour.  I don't know why that is!  My oldest (7) was a Reese's Peanut Butter Cup – the color went so well with his bright orange hair:)  My middle daughter (5) was Peanut M&M's, and my youngest (3) was Nerds.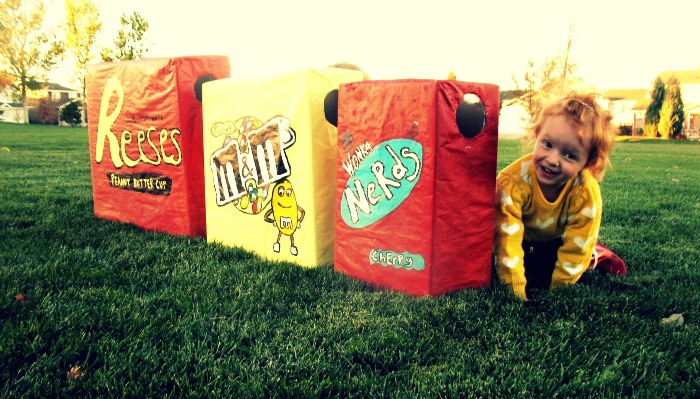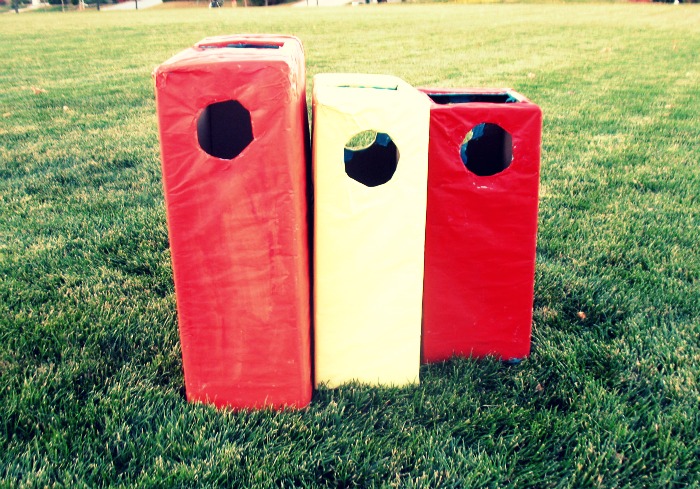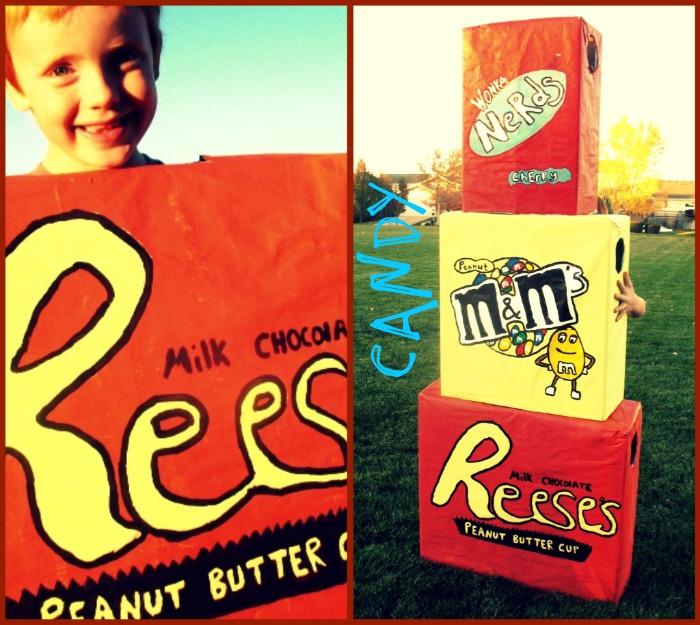 On Halloween night we all went to my  parent's house for dinner and then Trick or Treating afterwards.  The Colorado weather was perfectly warm, and we quickly realized that our costumes stood out among the masses of kids roaming the streets.   My son's Reese's costume was a little on the wide side, so he had to turn sideways sometimes to get around people – pretty hilarious for Tristan and I to watch!  The boxes also made for slow moving on the stairs, but luckily there weren't too many of those.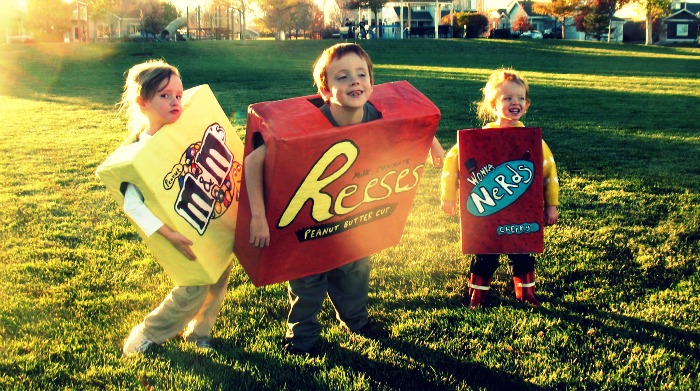 All in all, I am really happy that my kids all loved their costumes, and I think they really enjoyed all of the "awww"s and "wow"s that they received from friends and strangers alike (so did I!).  But, I think that my very favorite thing about the costumes were that they didn't cost me any money to make.  I saved the boxes on trash day, and already had the tape, paper, and paint.  I used a mixture of latex and acrylic paints, and just made do with what I had.  I am already thinking about ideas for next year!
The day before Halloween Tristan and I took the kids to the Wild West Corn Maze (as previously mentioned by Stormie Dae) for some fall fun.  It was quite windy on the day we went, so we only ended up staying for about an hour, but we had fun:)  The kids were really excited to find their way through the maze, and I loved the soft muted colors of the corn, and of course, being with my husband and kids was divine:)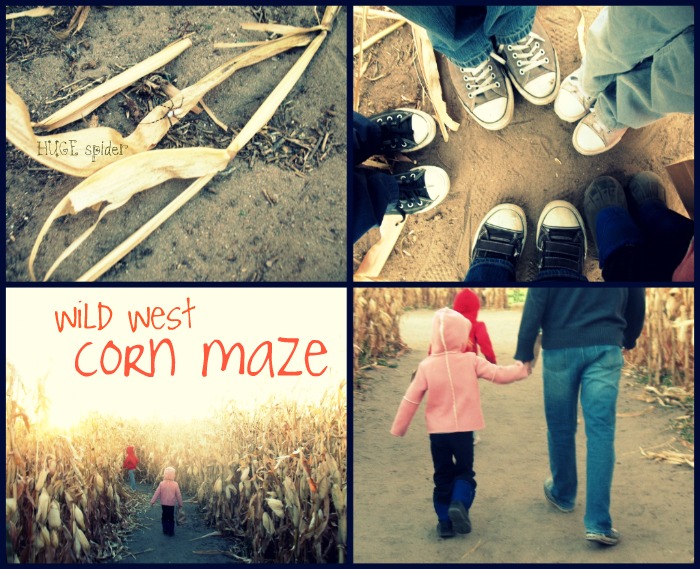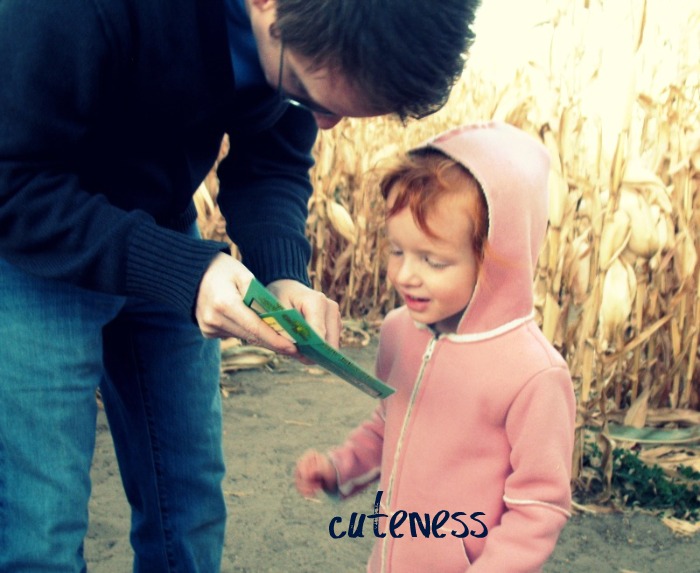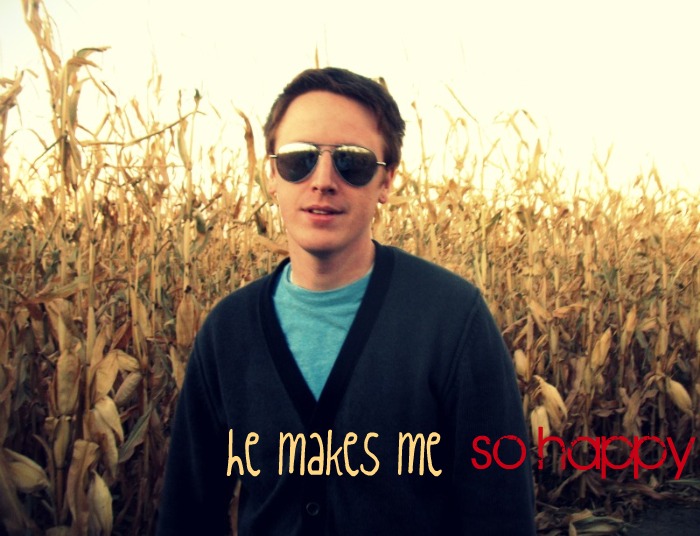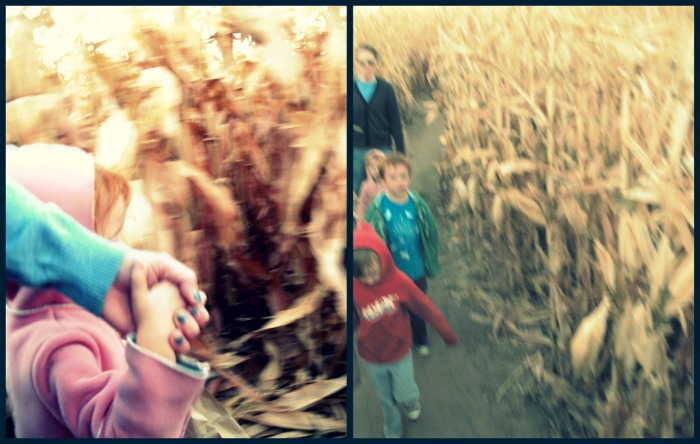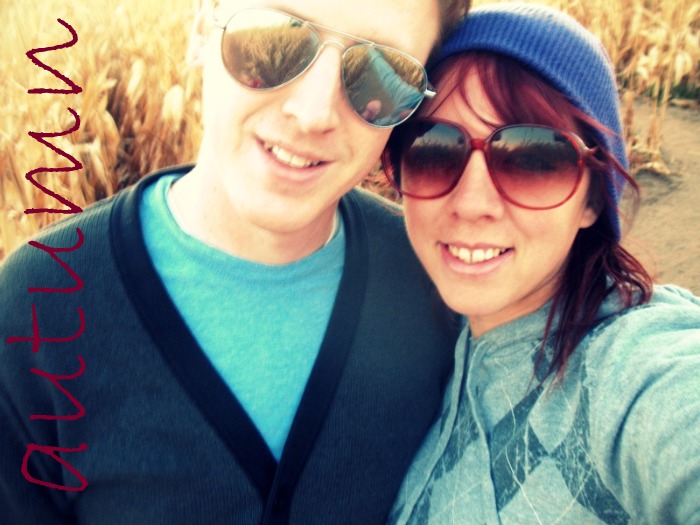 Soooo, now that Halloween is over, I am thinking about Christmas.  Yup.  Christmas!