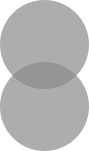 I know what you're thinking – "You have fun at work?!"….sometimes.  Since Friday was my birthday – thank you for all the well wishes by the way, so sweet* – we had a little fun with words instead of working.  Well maybe not instead….but along with.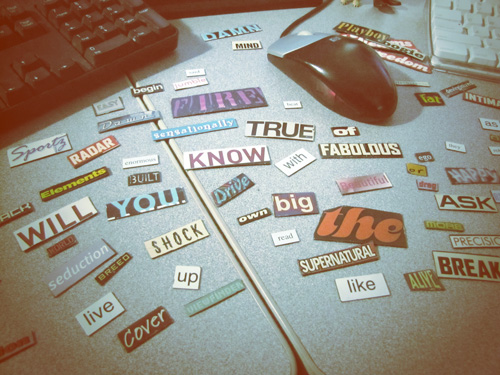 My co-worker and friend, Nick, is the keeper of all fun toys and gadgets to get one through even the most boring of work days.  For my birthday, he brought out the magnetic words and off I went.  It was a little hard getting any real work done when my mouse was boxed in, but I managed.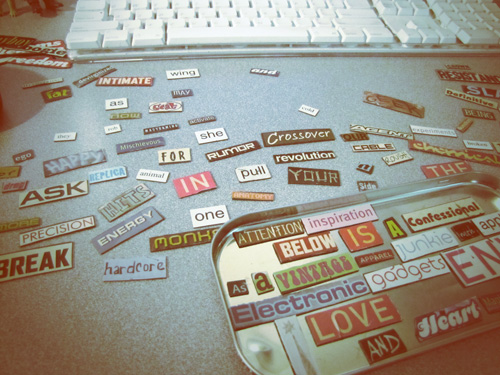 I only had time to put together one little sentence and then it was back to the grindstone – and time for cake of course…always time for cake.  This is what I came up with: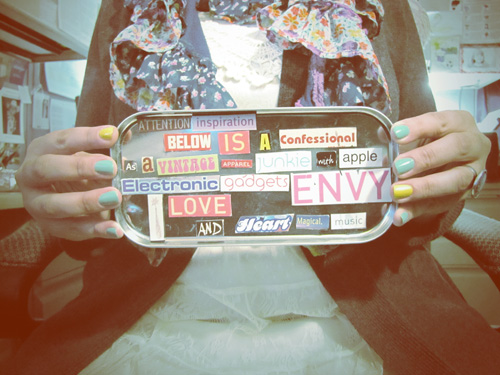 "Attention inspiration – Below is a confessional.  As a vintage apparel junkie with Apple electronic gadgets envy, I love and heart magical music."
What do you do to keep entertained at work?
Kiss kiss*
Stormie Dae