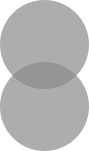 I have been avoiding this for a few weeks:
I kind of like books.  Okay, I love them.  I couldn't bring myself to visit the store when I first heard because let's face it, I can't pass up books – but my bank account also can't handle the hit it would have taken had I given in to my book obsession.  Now that prices are 60-70% off though?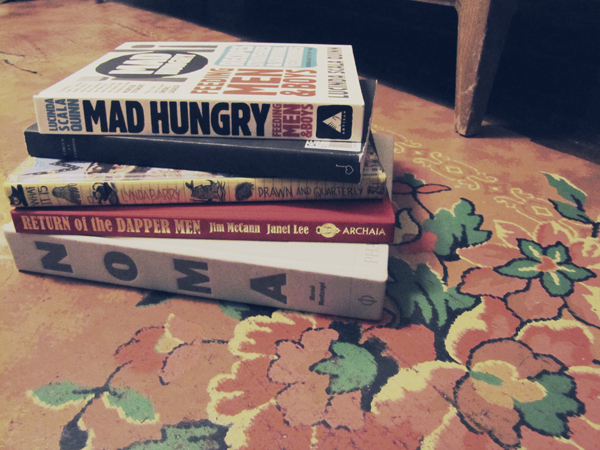 Mine.
I did give myself a limit going in on how much I could spend and you would be so proud – I was $7 under that number.  Just because I debated going back for another $3-$5 book makes no difference, I came in just under the wire.  Of all the proud moments in my life…
I currently have 2 copies of this book in my possession.  Why?  Because I borrowed it from the library and can't get enough – so I bought it.  It has some of the most thought-provoking questions in it.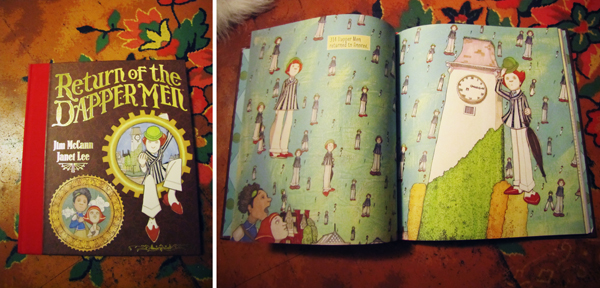 One of the best graphic novels I've read.  I can't even begin to explain to you what is so magical about it, which means this is one you'll have to check out for yourself.
Don't worry – you didn't miss anything, I don't currently have a man in my life but I've read great reviews of this cookbook and I figured, what's good for a man can be good for me, right?  Why should they get special treatment?  Exactly.
I don't know much about this blogazine yet, except that by the cover alone – it was worth the purchase.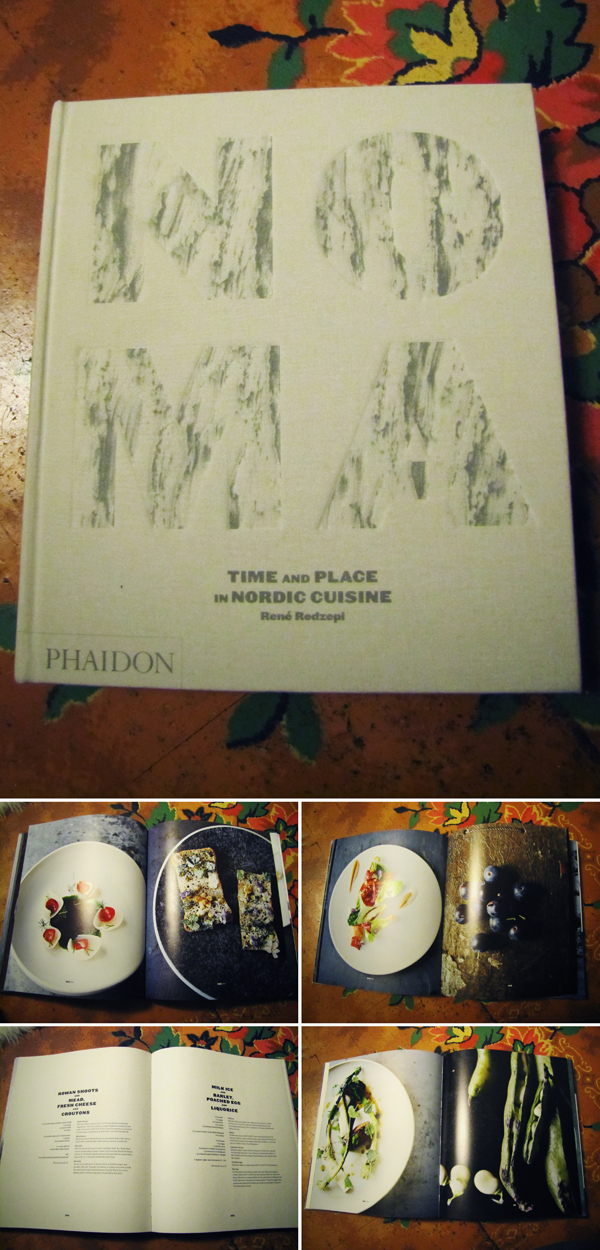 And my most exciting purchase – at least to me.  Noma, the Nordic cuisine cookbook.  Have I mentioned I have an obsession with Iceland?  This 4.8 pound/368 page cookbook is quite possibly the most beautiful I've ever seen.  It even has a fold-out map of the Nordic region.  Bomb.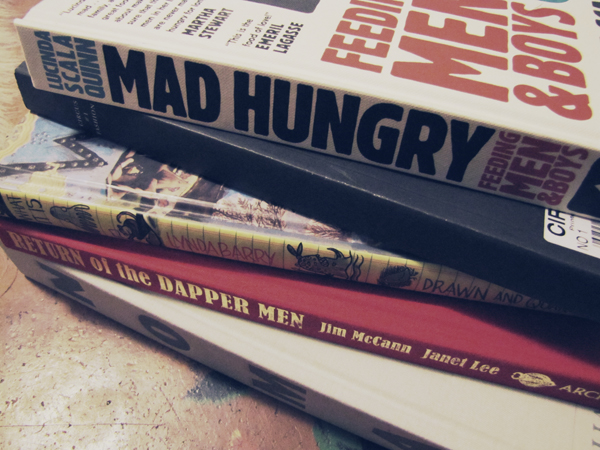 Oh…you thought this was it?  Well, it's not – but there are others I can't divulge at the moment because they may or may not be Christmas gifts.  Yep, already thinking about Christmas.  Aren't you?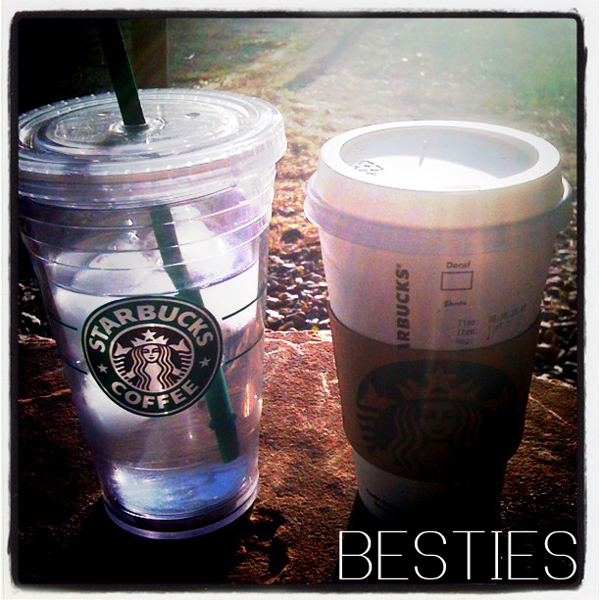 Stephanie May and I will be taking a little break from the blog until Tuesday to enjoy our extended weekend.  Eisley tonight…eeeeeep!  Happiest weekend.
Love,
Stormie Dae